MrXutu Photography
M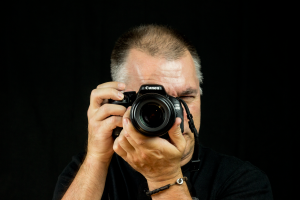 y name is Paul Cozens and work under the pseudonym of MrXutu Photography. I am a keen UK based photographer living and working in and around the beautiful North West City of Chester. I am a relative newcomer to the art of photography having only seriously 'caught the bug' in 2013. In the short space of time since I have been busy exploring some of the many different types of shoot including families, portraits, still life, gigs, street and scenic. 
I am a keen traveller and when not exploring this green and pleasant land, I like nothing better than touring around European cities looking for new subject matter.
If you're wondering about the name MrXutu, it's a throwback to my game playing days and was always the name I gave to my characters. It's stuck since then and is always going to be fairly unique, and on that basis alone, I like it.
Thank you for visiting my site and I hope you enjoy viewing the content as much as I did capturing the images.
Paul Cozens aka MrXutu
Photography and Artistry
I am always on the lookout for photographic opportunities and will consider any assignment in order that I can continue to build on my experience. I would consider work in any of the following areas:-
◦ Families
◦ Weddings
◦ New Borns
◦ Portraits
◦ Gigs and Promos
◦ Corporate Events
◦ Marketing Imagery
If you're requirement isn't mentioned then get in touch via by clicking here and I'll let you know what I can do for you.
Let's work together! Drop me an email to get started!